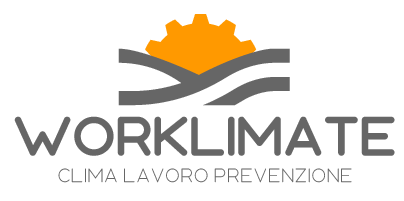 PROTOTYPE HEAT STRESS FORECASTING SYSTEM FOR THE INITIAL SCREENING OF RISKS AMONG OUTDOOR WORKERS
Experimental activity for use by workers, employers occupational safety and management professionals.
This section shows heat stress risk forecast maps for some non-acclimatized worker profiles developed on the basis of an indicator used in the occupational sector and selected within the project (Wet Bulb Globe Temperature, WBGT).
The maps show three-day heat stress risk forecast, at four time intervals during the day: 8:00, 12:00, 16:00 and 20:00 CET.
THE INFORMATION RELATES TO A HEALTHY WORKER, NOT ACCLIMATISED TO HEAT, EXPOSED TO DIRECT SUN OR SHADE AND ENGAGED IN INTENSE OR MODERATE OUTDOOR PHYSICAL ACTIVITY.
Moderate physical activity includes:
Upper limb activities (hammering nails, filing)
Driving off-road trucks, tractors or construction machinery
Working with the upper body (pneumatic hammer work, tractor assembly, plastering, intermittent handling of moderately heavy material, weeding, hoeing, picking fruit or vegetables)
Pushing or pulling light carts or wheelbarrows
Walking at a moderate speed (3.5 and 5.5 km/h)
Laying bricks
Assembling vehicles
Intense physical activity includes:
Physically intensive upper body activity; carrying heavy material
Work requiring the use of axes or shovels for shoveling or digging at an intense pace
Working with a hammer
Sawing, planing or chiselling hard wood
Hand mowing, digging
Walking at a speed between 5.5 and 7.0 km/h
Pushing or pulling wheelbarrows and barrows with heavy loads
Arranging concrete blocks
Repeatedly climbing steps or ladders
Forecasts by locality of the hot risk for workers exposed to the sun and engaged in intense physical activity.